Written by Hannah Statham. Originally published 08-Dec-2017
If you thought Port Douglas was just a destination for loved-up couples, think again.
This romantic enclave has plenty of ticks in the family holidays box too, with calm waters, beach-side accommodation and enough places to eat, so neither mum nor dad have to think about what's for dinner.
If you've been meaning to put Port Douglas on your wish list, here are 9 travel hacks to discovering Port Douglas as a family:
1. Go Self-Contained
Nip budget blowouts in the bud by choosing self-contained accommodation for your family holidays. What you spend on the extra space, you'll save by having amenities at your fingertips.

The biggest perk of self-contained digs is the ability to self-cater, even if that only means having the kids' favourite breakfast in the morning (and of course, it helps to have somewhere to prep your DIY cheese platter for sundown).
It's nice to be able to spread out as a family, so opt for apartments like the ones at Cayman Villas Port Douglas with open plan living, dining and large decks so everyone feels like they have their own zone.
These guys also have three-bedroom apartments in their registry, sleeping up to seven people in a combination of king and twin beds so even if grandma and grandad are tagging along, you'll have plenty of room.
Keep your eyes peeled for specials throughout the year because some accommodation providers like Cayman Villas Port Douglas drop their prices with packages like 'stay 7, pay 5' which make family holidays more affordable.
2. Stay close to the action
You can forget loading and unloading car seats, little people falling asleep right before their dinner or finding out that you have to reverse parallel park a hire car when you're in Port Douglas.
This is one of those family holiday dream-destinations where you can reach almost everything on foot, that is, if you've booked a hotel that's sensibly close to the action.
At just 250m from Macrossan Street, Cayman Villas Port Douglas is one of the closest options and secure undercover parking will ensure your car hire is cocooned until you head out on one of these day trips when you want to go further afield.
3. Make most of #parklife
Want proof that the best things in life are free? Pack a picnic and head to Rex Smeal Park at sunset.
Lined with palm trees and million-dollar views, this is the kind of place you can throw down a picnic rug in a shady spot and watch the yachts sail by. Little kids will go nuts over the pirate playground and free public BBQs turn dinner into a no-fuss affair (music to your ears on family holidays) They are also clean public toilets on site, which means you won't be ducking back to the hotel anytime soon.
4. Choose a resort with a heated pool
Even though Port Douglas is balmy in winter by southern-state and European standards, it doesn't mean its water temperatures are too.

Make swimming a 365-day-a-year activity by checking into a resort with a heated pool, like the15m2 infinity pool at Cayman Villas Port Douglas. There'll be no teeth chattering with its 28-30 degree waters.
You don't even need to pack the oversized swan – complimentary pool toys like inflatables, balls and pool noodles are available at Cayman Villas Port Douglas, too.
5. Opt for digs with a laundry
When you have the Great Barrier Reef to your left and a heated horizon pool to your right, you're going to want to have a laundry on site to give your beachwear time to wash and dry before round two the next day.

Each of the27 apartments at Cayman Villas Port Douglas have a built-in laundry, which means you won't be hunting around for loose change or a laundromat.
6. Choose restaurants with kids' menus
Port Douglas is set up for small travellers with kids menus, colouring pencils and plastic cups at the ready at most establishments. Do a little research before you step out for the night to ensure there's something on the menu for everyone.
To splurge, dine out at Salsa who have a menu to suit small stomachs too, like mini fish and chips.
For somewhere that doesn't pull so hard on the purse strings, head to the Port Douglas Surf Club which even has its own playground, which should afford parents enough quiet time to finish their black label thick cut cheeseburger or baji-style beer battered coral trout tacos.
You'll find it just a block and a half from Cayman Villas Port Douglas - perfect walking distance for little legs and full stomachs.
7. Swim at Four Mile Beach for a patrolled dip
It's never as important as Tropical North Queensland to swim in patrolled areas. Not only do they come with lifesavers, there's nets for stingers, and worse.

Lucky, swimming conditions never looked as good as Tropical North Queensland's most famous beach, Four Mile Beach.
This 4km stretch of sand runs from Island Point to Mowbray River's mouth, best known for its white sand and turquoise water.
It's also the home of Port Douglas Surf Life Saving Club, who patrol the beach and maintain the stinger enclosure to protect these waters.
It's the safest spot to go swimming up here - when the lifeguards are on duty, of course.
Good news for littlies, Four Mile Beach delivers exception shallow swimming conditions with very little chance of a rip and rarely a wave in sight - and only a 200m walk from Cayman Villas Port Douglas to the shoreline.
8. See the reef the easier way
Coming to Port Douglas and missing the Great Barrier Reef is like missing the Eiffel Tower in Paris. The fact you've got little kids doesn't rule this natural wonder out either.

For those travelling with little ones, go for a day trip to Low Isles, where you can base yourself on the island (rather than a boat). This means mum and dad can take turns snorkelling while the other one looks after the kids in the shallows.
Getting there is easy - especially when you've read this guide.
And the best part? You'll be just 400m from the Port Douglas Marina, the launch pad for all reef tour operators, if you're staying at Cayman Villas Port Douglas.
9. Choose accommodation with babysitters
Long days together don't always need to mean long nights together. We said Port Douglas was good for families but that doesn't mean you should miss out on experiencing Port Douglas as a couple, too.

Choose accommodation that offers babysitting services or a dial-in nanny so you can build in a bit of mum and dad time.
Cayman Villas Port Douglas will recommend a babysitter if mum and dad need a little P&Q or visit to one of these spots for sundowners.
Looking for more family-friendly ideas in Port Douglas?
Check out these kid-approved things to do.
Have you been to Port Douglas for any of your family holidays? What would you recommend others see and do?
**This post is sponsored by Cayman Villas Port Douglas.
All images supplied by Cayman Villas Port Douglas.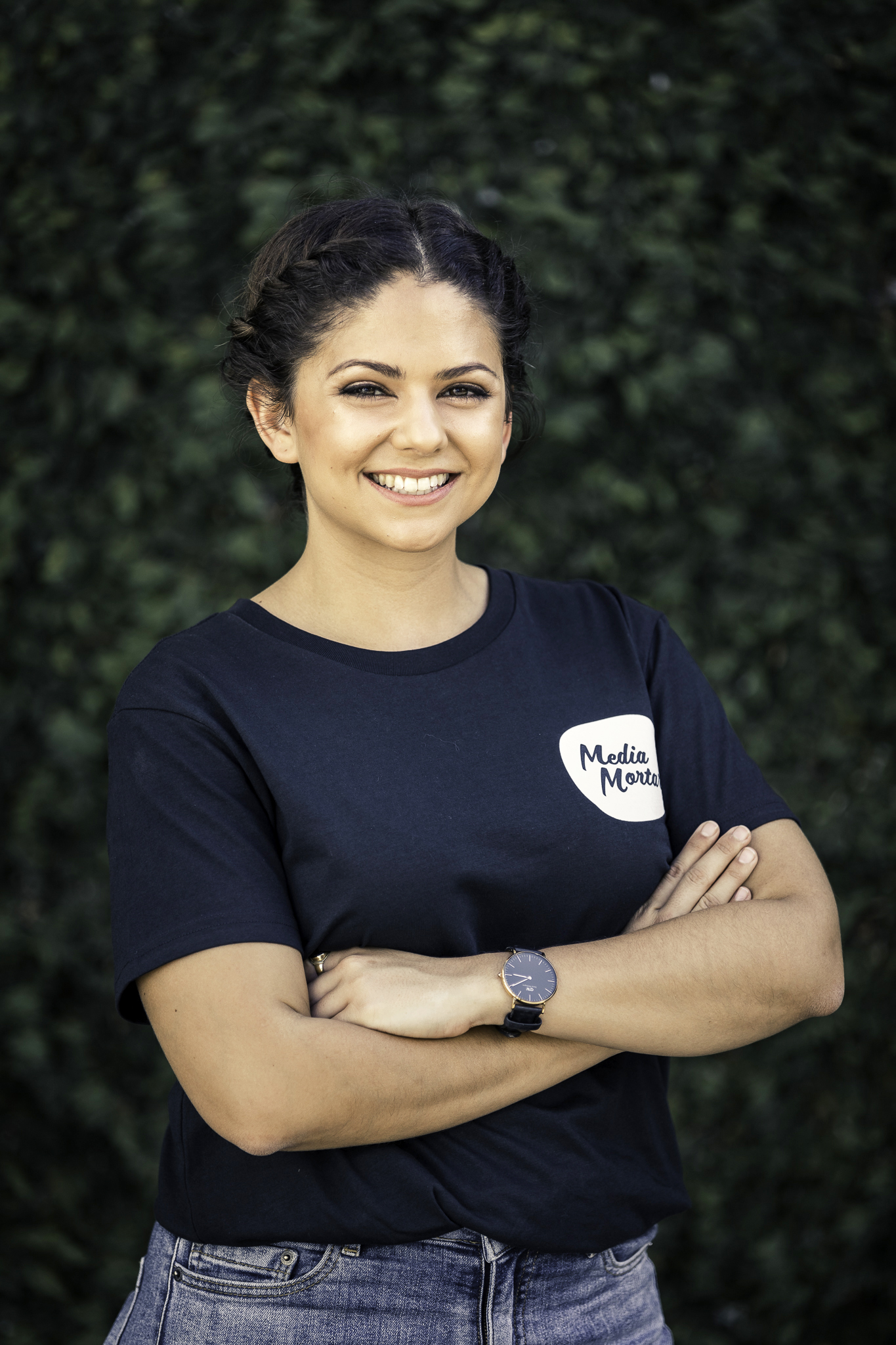 Contrary to what Hannah's Instagram feed will have you believe, this pocket rocket spends most of her week behind the desk wielding a sword. Of course, by sword she means pen, but a g...