Written by Chelsea Mee. Originally published 12-Sep-2017
Fill in the blanks: "I don't have time to …"
I hear you! I could fill that sentence in till I run out of time to talk about it!
Whether you're on holiday or trying to enjoy your weekend, that darn sentence keeps rearing its ugly head. What happens when you really don't have time to do it all but you want to go as close as you can? Well, a lot, actually!
Get more bang for your buck (and your precious time) with these five tours to take in Port Douglas Daintree.
1. Taste-Test the Great Barrier Reef: Reef Sprinter
Did you know Port Douglas is the closest departure port to get you to the Great Barrier Reef? With that in mind, the folks at Reef Sprinter have decided to get you there even faster – in just 15 minutes to be precise.

Join one of their tours and enjoy 1.5 hours of snorkelling power at Low Isles before 'sprinting' back in time for lunch. Or go to the outer reef for a blow-your-mind snorkel, quick snack and again, be back for lunch.
Then you can take a nap and enjoy option two.
2. Effort vs reward: Port Douglas Bike Hire
Even the seasoned cyclists among us will enjoy being on an electric bike. It kinda feels like cheating, but when you can cruise along, pretty much effort-free, losing count of the palm trees, you'll be ok with not donning the sexy lycra just this once.
Mount up on e-bikes Daisy or Buttercup and take your 'Iron Horses' for a hot lap of the town.
Then you can call it a day. Or you could:
3. Capture the meaning of life in two hours: Sunset sail with Aquarius Sailing
This is really one of the most enjoyable activities one could partake in on any given afternoon in Port Douglas.
There's something about the calmness you feel listening to the sails gently fluttering in the salty ocean breeze… or it might be the champers. Whatever it is, nothing beats watching the sun tap out behind the jagged Daintree mountain ranges from the deck of a luxury catamaran.
Then you can call it a day. But tomorrow you can:
4. Get acquainted with the world's oldest rainforest: Daintree Discovery Tours half-day tour
The morning tour to Daintree River and Cassowary Falls is the perfect way to get out of Port Douglas and into the 'wild' so to speak – albeit short and sweet!
Cruise along the Daintree River spotting 'locals' in the wild before resting for a quintessential country town tea and scone stop at Daintree Village. Then it's 'safari and swim time' at nearby rainforest waterfall, Cassowary Falls, before returning to Port Douglas for lunch.
Then take a nap and enjoy option five.
5. Be humbled: Mossman Gorge
Not only can this be a (mostly) free activity, it's also one of the most popular things to do in North Queensland. It's a stunning part of the world you simply must see and we locals like to show it off so much we usually take all our visitors there (then we take them to our other secret swimming spots).
If you want to get a little more than just a refreshing dipout of your visit to the Gorge , book a guided rainforest walk. Getting to know a local Kuku Yulanji guide while they take you for a walk and fill you in on their ancestors' long history with the rainforest and waters here will give you an astounding appreciation of the depth behind this beauty.
What's the best short tour you've ever taken in Port Douglas Daintree? Share with us in the comments below.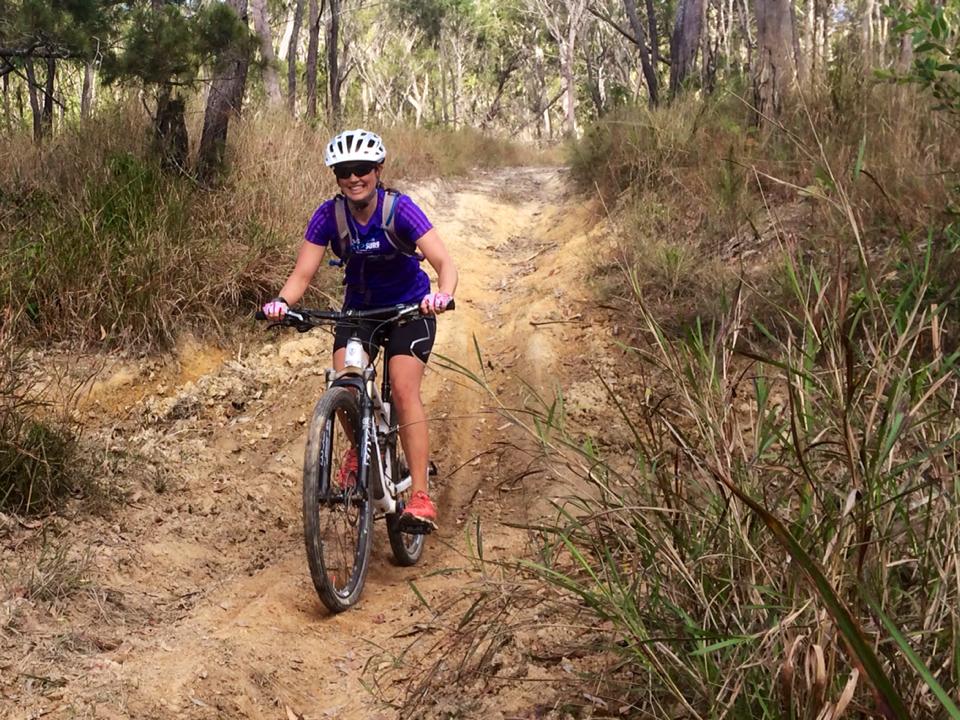 Independent adventurer turned toddler-chaser. A bike-loving lass who loves to get (a little) dirt on her face while exploring trails on her MTB and getting a close up view of epic scenery you'...