Written by Hannah Statham. Originally published 29-May-2018
We're sure Miranda Kerr would agree, there's one problem when you're picture perfect. You have a tendency to give off unobtainable vibes.
Port Douglas is a destination that knows all too well the perils of being beautiful, with its bright blue Coral Sea, golden sand and palm-lined esplanades.
But even though it may have "luxury weekend away" written all over it, doesn't mean it's only for a cashed-up crowd.
There's another side to Port Douglas - it's sporty, it's thrifty and it's all about balance, particularly when you know where to save your money and where to splurge.
Keep your balance during the ultimate winter escape and save and splurge your way through this itinerary.
Day 1
12pm
Splurge: Arrive in style

(Cost = flight and hire car)
Getting up here is easy. Your closest airport is Cairns, 70km south of Port Douglas, which is a short hire car ride away.
While you can jump on a transfer shuttle, it pays to have your own wheels for the journey to Port Douglas (see why below!).
All the major car hire players rent out of Cairns but for the best rates, be sure to book ahead.
Your drive from Cairns to Port Douglas takes in the Great Barrier Reef Drive, a stretch of road that's of car commercial proportions. You can leave your Instagram filters at home - this thing doesn't need any editing.
Unlike the cyclists who ride this stretch for fun, you'll do it with the comfort of a engine – so while you'll be spending some coin, you'll be saving your precious energy.
Check In
Save: Stay outta town
(Cost = From $50 per night)
Here's a tip for thrifty tourists - if you've got your own wheels, there's no need to stay right in town. You'll find the best rates a hop, skip or a short taxi ride away from Four Mile Beach and Macrossan Street.
Our pick is the BIG4 Port Douglas Glengarry Holiday Park, located 7km out of town nestled in a part of Port Douglas that straddles both reef and rainforest.
Choose between villas, caravan or camping options, each promising your neighbour won't be close enough to hear your snores.
For more luxurious accommodation options in Port Douglas, step this way.
2pm
Save: Discover the rainforest

Cost = Free if you walk in // Bus $9.80
Proving the old adage, the Daintree Rainforest really is one of the best things in life and it's free.
For the crème de la crème, make tracks to Mossman Gorge for a self-guided walk to soak up this national park at your own pace.
The tracks run for up to three kilometres in length and are all suited to an easy pace.
Daintree National Park needs no introduction when it comes to Indigenous significance, being home to the Kuku Yalanii people.
For those interested in the world's oldest living culture, join a DreamTime tour for a deeper understanding of this land and its owners, which starts with a traditional smoking ceremony.
Follow your walk up with a picnic lunch at one of the waterholes here, but be warned people thinking of swimming - the water is fresh all year round.
Sunset
Splurge: Aquarius Sunset Sail

(Cost = from $60)
See the reef and enjoy aperitivo. If that sounds like your style of multi-tasking, Aquarius Sunset Sail has you covered.
Onboard their luxurious yacht, seating a maximum of 47 people, you'll glide across the waters of Dickson Inlet and out to the Coral Sea.
Canapes are included but drinks are a BYO sitch, which also means you can get thifty for this evening out on the water.
Dinner
Splurge: Dine out Port Douglas-style

(Cost = Mains from $32)
To come to Port Douglas and miss Arabella's is a crime against holiday-making.
This restaurant is a seafood lover's dream, specialising in food from the ocean, with its house speciality a Singapore-style chilli mud crab.
The wine list moves seamlessly from Australian South Australian and Western Australian vinos before jumping the Pacific to Italian and French full-bodied reds.
Day 2
6am
Save: Spend magic hour at Four Mile Beach

(Cost = Free)
If you like to know what you're in for when it comes to exercise, a leisurely stroll along Four Mile Beach at sunrise is fun and free.
With leaning palm trees to your right and the endless azure of the Coral Sea to your left as you walk south along the sand, it's easy to see why this is one of the most Instagrammed spots up here.
9am
Splurge: Reef Sprinter
(Cost = $130)
While you'll be splashing out a little on this morning's activity, you'll be stealing back precious resources: namely, the savings when it comes to your time.
Thing is, you don't need a whole day to see the Great Barrier Reef.
Join Reef Sprinter for a flying visit to Low Isles and you'll be in, out, wet and snorkelled within two hours, while still marking a big fat tick off your bucket list. How's that for efficiency?
Want to know more about the reef tours on offer up here? Dive into this list.
Lunchtime
Save: Picnic in the park
(Cost = only your supplies)
Who needs a fancy restaurant when Rex Smeal Park has box-office views and none of the price tag?
Nab a table or toss down a rug for a picnic with one of the best views in the tropics.
You can stock up on your own essentials from the local supermarket or swing into one of the cafes for a takeaway spread. Sweet tooth's need not go past any of the places on this list.
3pm
Splurge: Massage QT
(Cost = From $140)
Just because you're on a bit of a budget, doesn't mean you can't treat yo' self.
Spend your savings on a treatment at tropical hipster hotel, QT Port Douglas.
On their SpaQ menu you'll find everything from body scrubs to facials and massages, all with a distinctly tropical twist.
And their therapists know you're likely to be sunburnt and windswept (sexy, right?) and have treatments to combat what Mother Nature throws atcha.
Try the Skin Rescue package, which revives you from overexposure – a bit like Photoshop but for the body. It combines a warm oil back massage, signature aloe wrap, facial and a hair treatment.
Day 3
10am
Photo by @becshillingford via IG

Save: Esplanade Bike Ride
(Cost = From $16)
What do you do in a destination that's as flat as a pan? Cycle of course!
Make tracks your own way, on a bike from Port Douglas Bike Hire & Shop. With everything from cruisers to tandems, you can explore at your own pace, in your own style, all around Port Douglas.
3pm
Save: Sunday Session at Hemingways
(Cost = From $20 for a beer and a bite)
If we asked you for the ingredients to your dream Sunday sesh, we're pretty sure Hemingways would prove the perfect method with cold beers, marina views, a mean fisherman's basket and free live music.
What started as a startup venture by two mates has grown into one of Port Douglas' most frequented spot for sundowners (for more sundowner spots, check out this list).
Once you've tried their curiously named brews (Doug's Courage, Hard Yards, Mrs Watson's), each with a historic local tale, we're sure you'll be smitten with them too.
PS. Looking for more free things to do in Port Douglas? We've got you covered with this guide.
What would be your ideal splurge in Port Douglas during a weekend away? Share with us below.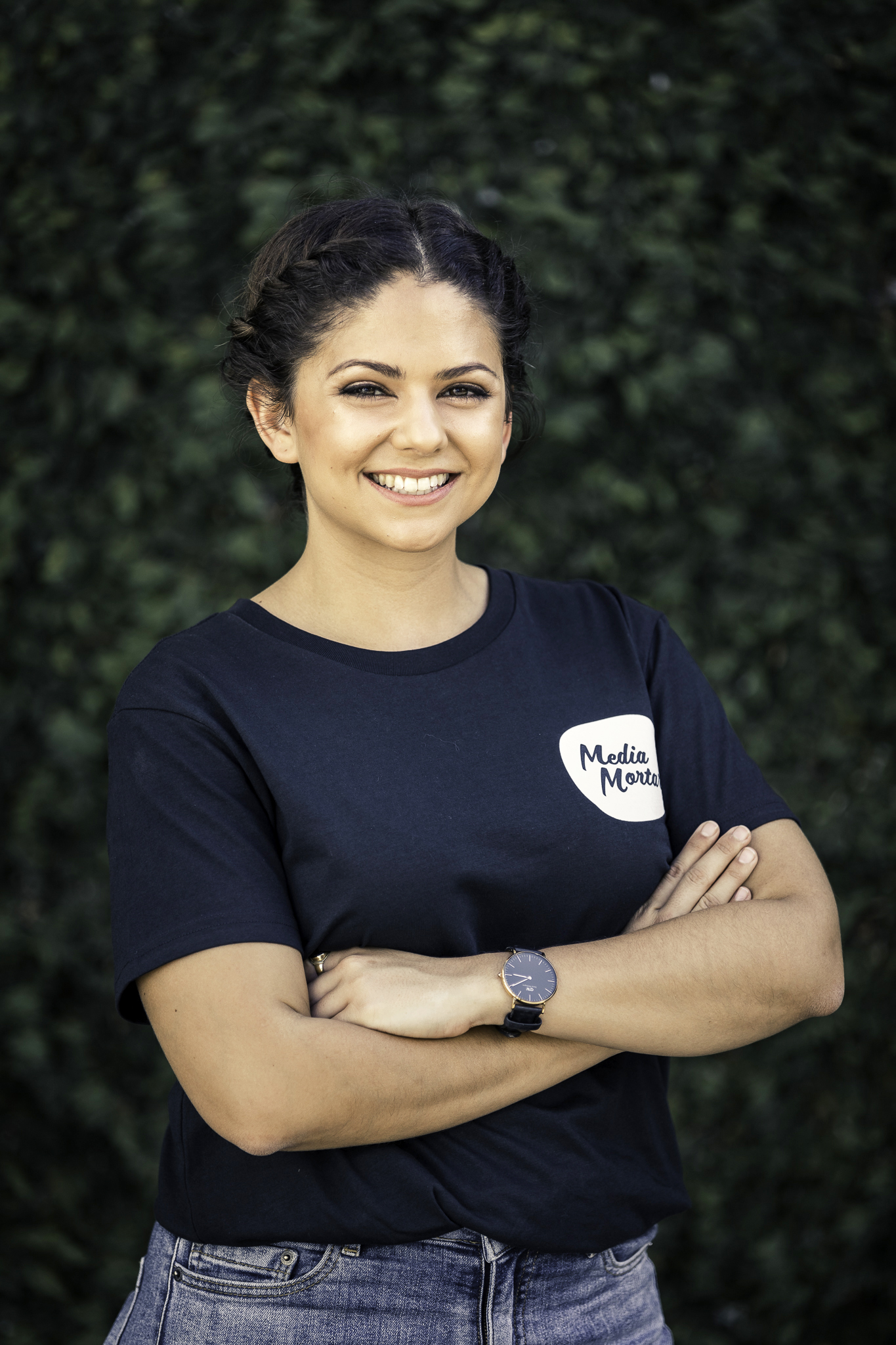 Contrary to what Hannah's Instagram feed will have you believe, this pocket rocket spends most of her week behind the desk wielding a sword. Of course, by sword she means pen, but a g...